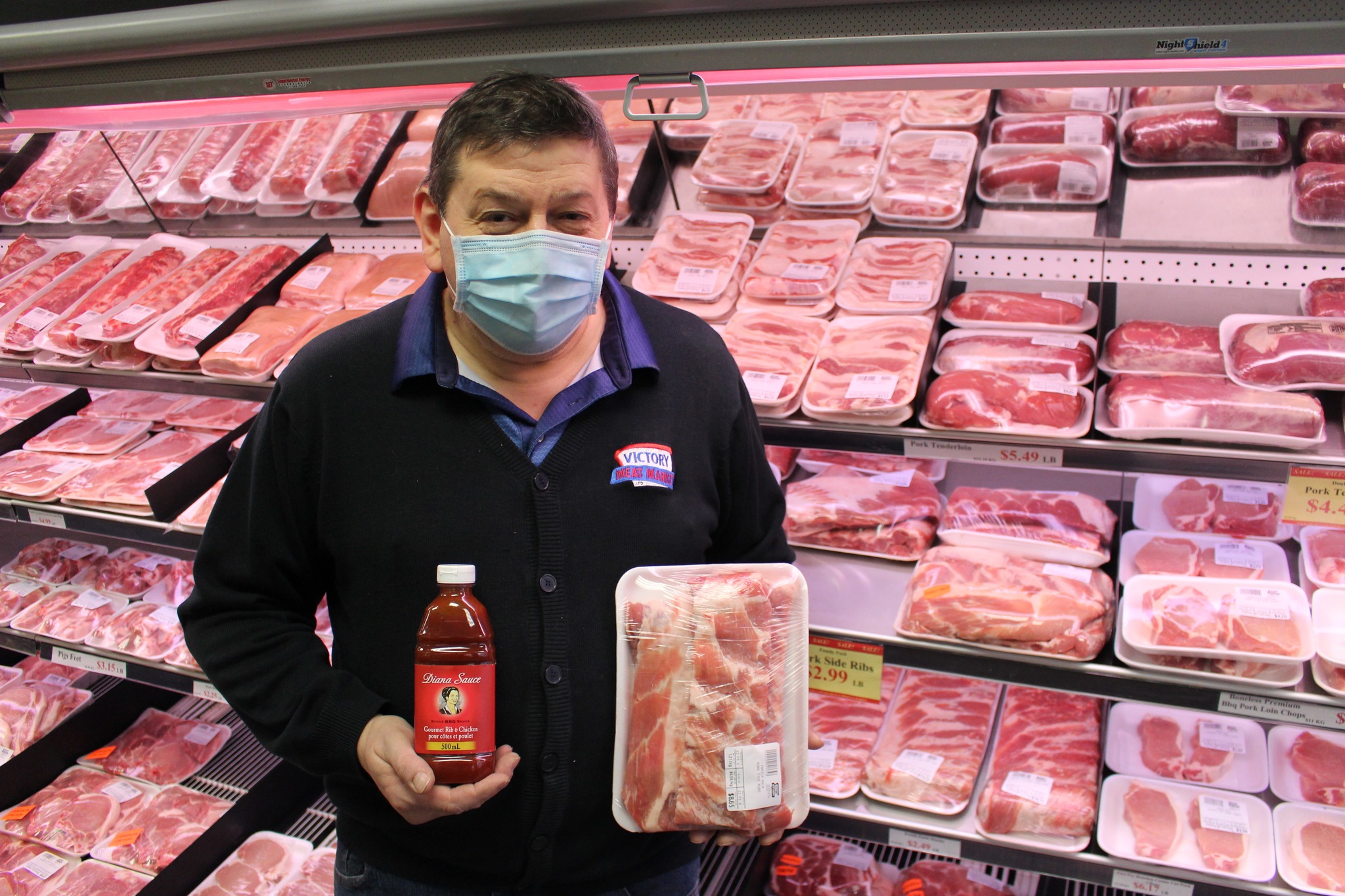 Our grocery manager, Pat, has perfected a sweet and savoury chicken wing sauce. This wing recipe has a few gourmet flourishes such as finely-chopped green onions, and the addition of chicken spice and some savoury herbs to the sauce. A creative and truly sumptuous sticky-sweet spin on chicken wings. They're a staff favourite; give them a try!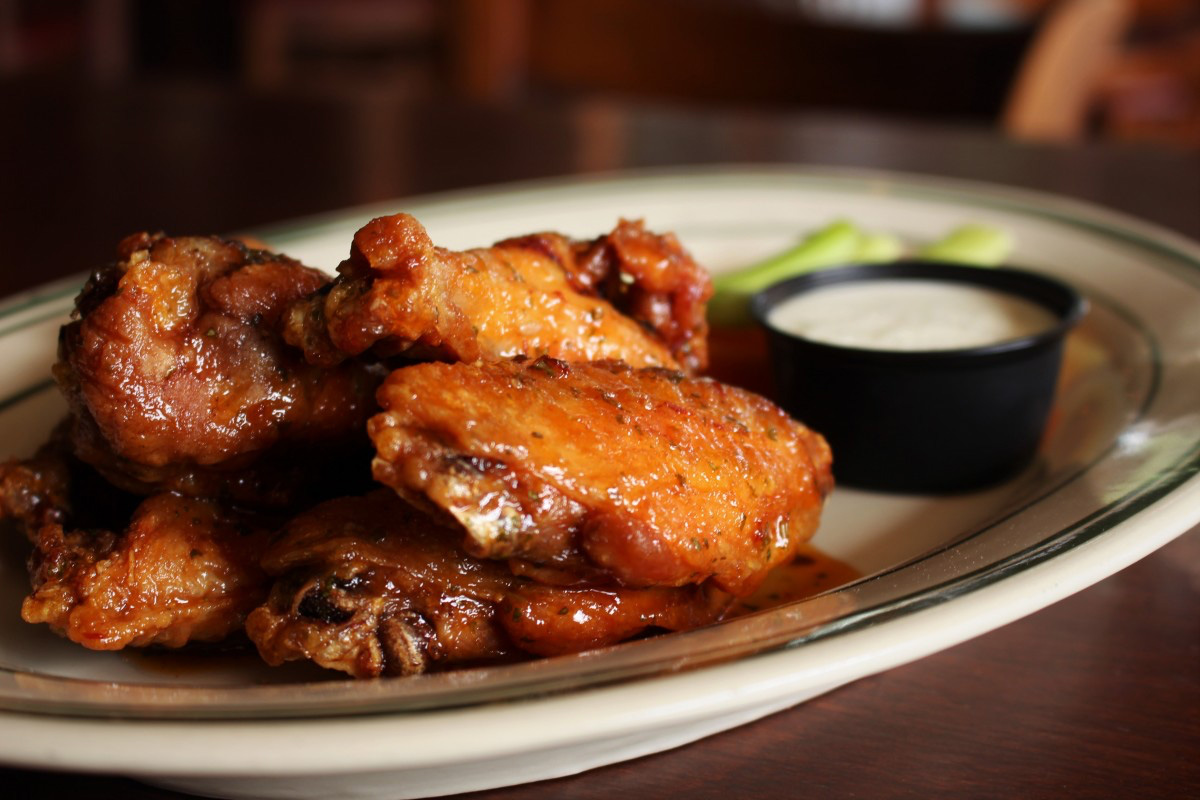 Ingredients:
– 20 chicken wings
– 1 1/2 cup Diana chicken & rib sauce
– 1/3 cup Diana maple sauce
– 3 tbsp honey
– 3 tbsp brown sugar
– 1 tsp Montréal chicken spice
– 1.5 tsp Italian seasoning
– 1 tsp parsley (or 1 tbsp fresh, minced)
Method:
1) Mix Diana sauces, brown sugar and honey in a bowl. Sprinkle Montréal chicken spice and Italian spice into sauce.
2) Place wings in a pan so that they do not overlap, and pour sauce over top.
3) Place in fridge to marinate for at least two hours, sprinkle with parsley and green onions.
4) Cook for one hour at 275 F
4) Stir, turn wings over, return to oven at 325 F for 20-25 minutes or until sauce is caramelized on wings to your liking. 
5) Serve and enjoy! 
The Secret:
The beauty of these oven-style wings is that instead of deep-frying and tossing them in sauce, you're marinading then baking, letting the flavours of the sauce infuse before cooking.