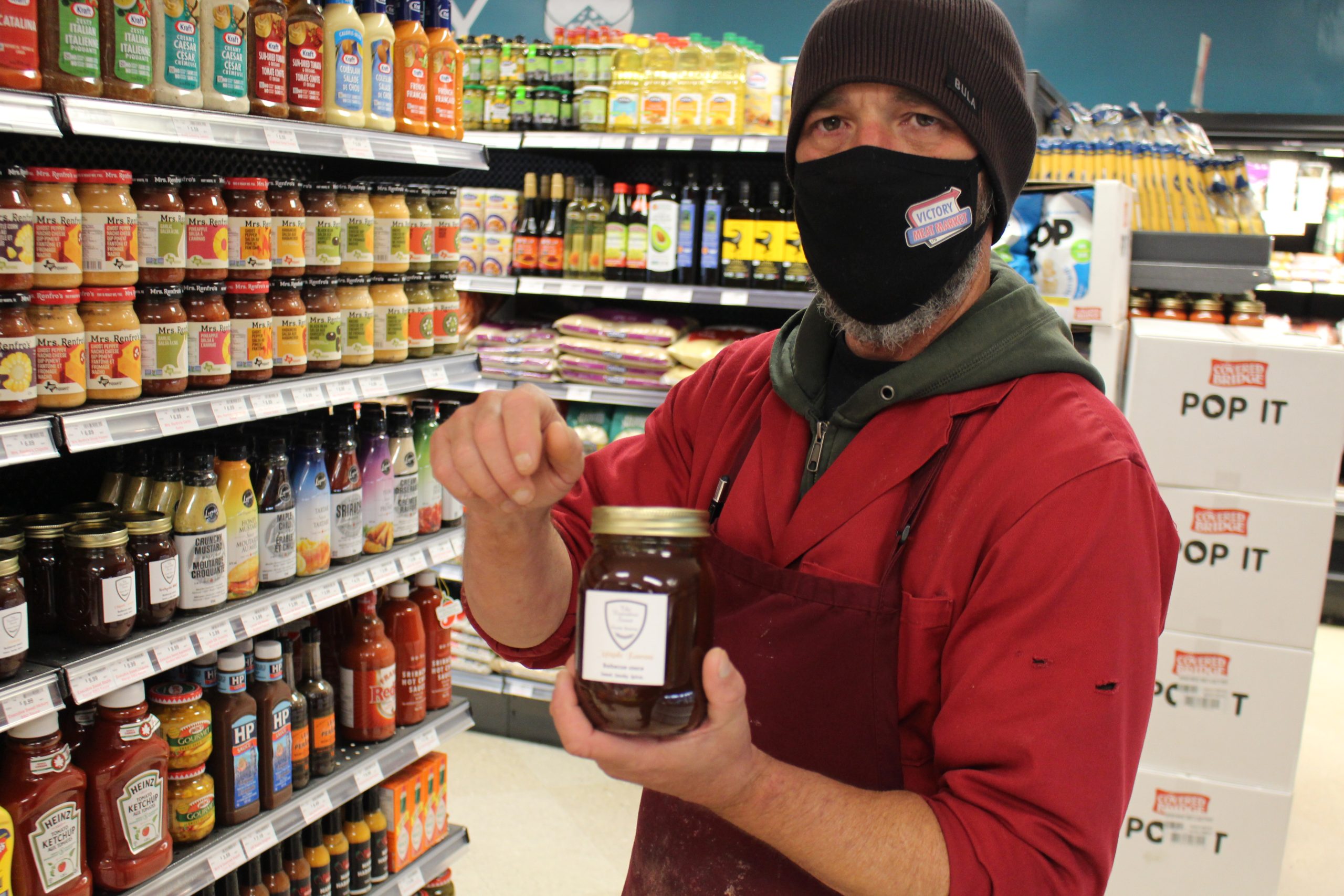 Meat Manager Sean talked with Vanessa Vander Valk on Shift this past Tuesday (July 5) to share THIS recipe, the Seannie Mac Stuffed Chicken Breast. W
We wanted to get it down for you so you can go through it yourself and give it a try at home. & if you don't have butcher twine, you can always use a toothpick once you have rolled your chicken breast.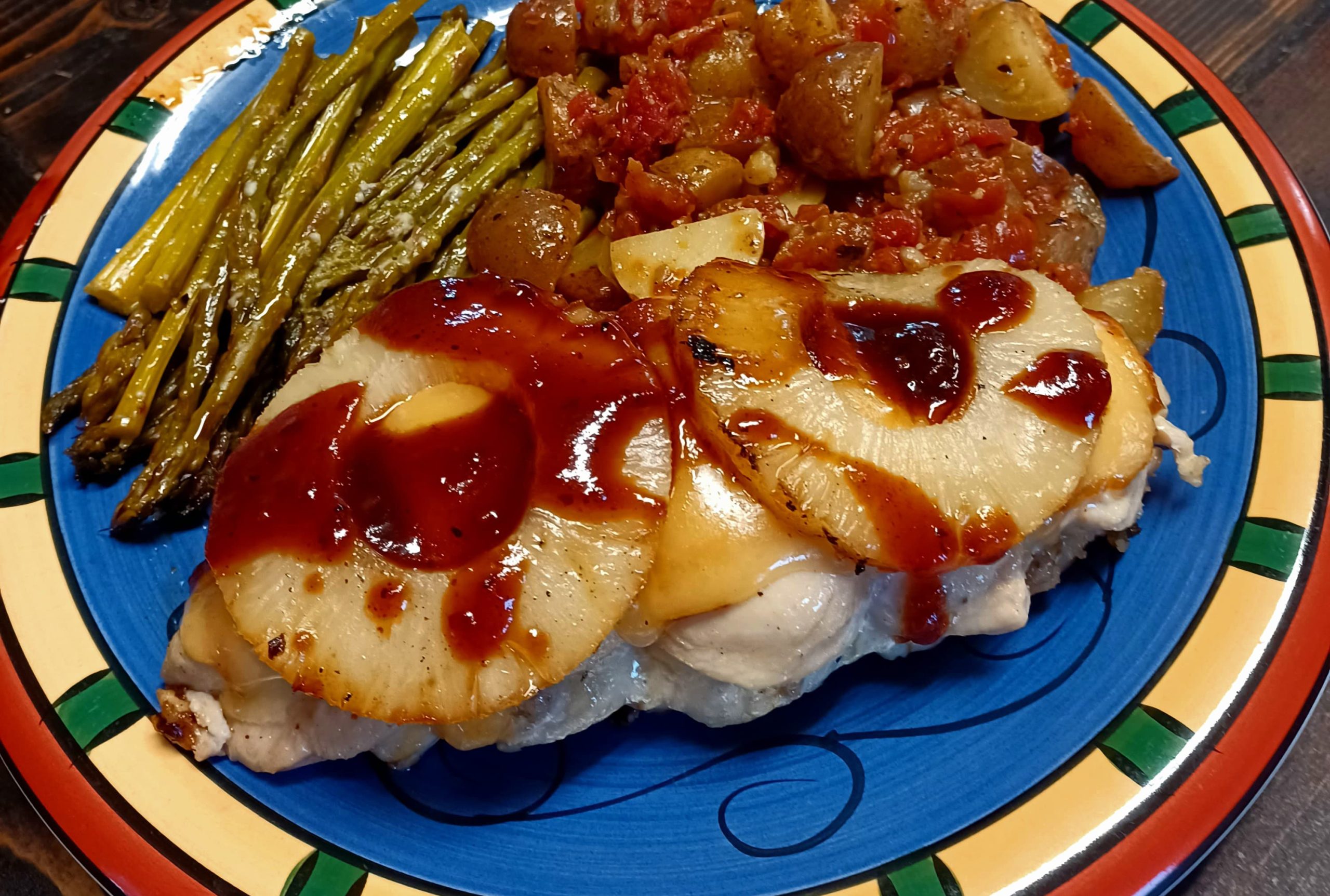 Ingredients:
4 boneless skinless breasts
3 slices of bacon
2 tbsp salted butter, melted
buttermilk biscuit, crumbled (1 cup)
2/3 shredded sharp cheddar
2 tbsp chives
2 tbsp parsley
salt & Pepper
1/4 cup executive sweet bbq sauce
8 slices cored pineapple
Method:
For the chicken breast:
Cook your bacon in a skillet until it is crispy, save drippings.
Butterfly chicken breast by slicing horizontally until you have a "butterfly" or "book", i.e. you can unfold both halves, but they're still attached on one edge
Place the unfolded butterfly on a cutting surface, cover with saran wrap, pound til 1/2 inch thick.
Use 1/2 (about 1tbsp) bacon drippings to brush on both sides of the chicken breast, then sprinkle with salt and pepper
For the filling:
Preheat your grill to medium (~350F),
Mix 1 tbsp "drippings" with your melted butter, crumbled buttermilk biscuit, crumbled bacon, cheese, chives, and parsley in a bowl,
Stir in 2 tbsp water, and set aside,
Spread your filling on your chicken breasts, leaving a half inch around the edges,
Roll up the chicken toward the pointy end,
Use butcher twine or toothpicks to keep the chicken tight and closed up,
Brush your grill with some vegetable oil, and put the chicken on.
After 10-12 minutes (approximately halfway, drape your pineapple slices overtop the chicken.
Cook for 18-20 minutes, brush with barbecue sauce, then you're good to go! (Don't forget to take the string off before ya eat it!)
The Secret:
There is no secret to this beautiful stuffed chicken recipe, but if I had to pick a few ways to make it stand out, try to get a real, home-made biscuit for the filling, and go for a nice sharp cheddar or something that's got lots and lots of cheesy flavour.